Get Growing Sooner with GrowSpan High Tunnels
February 13, 2018   
Soon enough the growing season will begin. While many will wait to start growing outdoors, those with high tunnels will get a jump start and begin growing weeks before their outdoor counterparts. It's hard for growers to watch their competition start their growing season before them, and because of this, each year at about this time GrowSpan high tunnels become incredibly popular. 
One farm taking advantage of GrowSpan's line of high tunnels is Vitruvian Farms in McFarland, Wisconsin. The farm grows a wide range of produce, including salad mix, arugula, spinach, tomatoes and more, and supplies the local restaurant community in the greater Madison area. 
Learn more about how Vitruvian Farms uses their high tunnel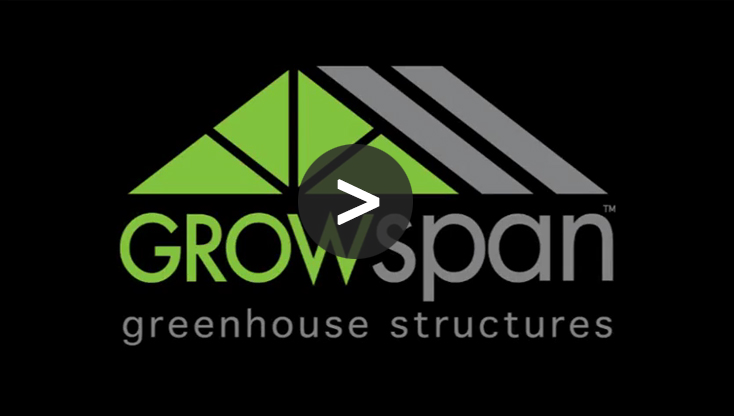 Besides allowing growers to start their growing season earlier, a high tunnel is also a great way to integrate an incredibly cost-effective form of environmental control. Crops started early in a tunnel have protection from a late frost, and the tunnels also protect crops from inclement weather, like snow, hail and heavy rain. On top of weather protection, when used properly, a high tunnel can also help growers reduce the risk of both pests and disease. 
While a high tunnel will help growers get a jump start in the later winter and early spring, it is also important to note that high tunnels also lengthen the growing season. They provide the same benefits late in the season, so an early frost or snowfall won't harm late season crops. In fact, integrating a high tunnel can allow an operation to get an extra harvest in on the back end of the season. 
The structure featured in the video is a GrowSpan Premium Round High Tunnel. It's 30'W x 96'L and an exceptional option for professional farms and grow ops. The Premium Round High Tunnel provides plenty of warmth in the winter, and the Roll-Up Sides allow for plenty of ventilation during the warmer months. GrowSpan also supplies growers with Gothic Premium, Series 500 Tall, Single Bay, Rolling Premium and Economy High Tunnels, as well as the GrowSpan Roll-Up Low Pro Tunnel.
To get more info on how a GrowSpan high tunnel can help your operation, Request a Quote today.