Take a Look at These New GrowSpan Growing Structures
June 26, 2018
GrowSpan is always following up with our customers. Check out these videos that our team shot of some recently completed projects. Don't forget that quotes are always free, and if you Request a Quote before the end of the month, you can take advantage of our current sale, which offers 10% OFF any growing structure and FREE SHIPPING.
GrowSpan S2000 Educator Greenhouse – Starmont High School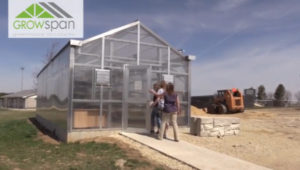 GrowSpan's Educator Greenhouses create an ideal classroom setting that can be used to teach any horticultural lesson. Whether your curriculum includes greenhouse growing, environmental control, hydroponics or anything else, GrowSpan's Greenhouse Specialists can help you create a structure that compliments your curriculum. Watch Video
GrowSpan Series 500 Greenhouse – Montgomery, Texas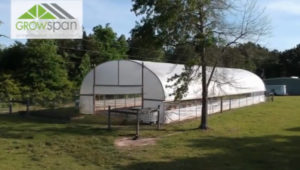 GrowSpan's Series 500 Greenhouse is a great option for operations looking to produce on a large scale. The structure in this video is used for flowers, and the extra-tall design creates a well-ventilated environment. This structure can be completely customized to meet any growing need. Watch Video
GrowSpan S2000 Commercial Greenhouse – Fambro Family Farms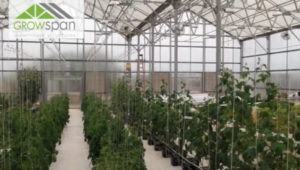 This video shows how GrowSpan's S2000 Commercial Greenhouses can be gutter connected. This allows operations to expand as business grows. The greenhouse in this video is outfitted with an evaporative cooling system that keeps temperature within optimal ranges even during the hottest Texas days. Watch Video
GrowSpan Cold Frame Greenhouse – Vegout Farms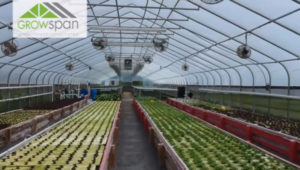 This GrowSpan Cold Frame creates a fantastic growing environment, and it's versatile nature allows it to be used on just about any operation. This cold frame houses hydroponics systems, and on top of promoting an optimal growing environment, keeps the systems safe and secure. Watch Video
Look for a project-specific quote? Request a Quote today.