November 28, 2017   
In Mount Horeb, Wisconsin A.P. Whaley LLC has added a 30'W x 48'L S2000 Greenhouse to their growing operation. A.P. Whaley is a family-owned seed company that is committed to sustainable agriculture. This video highlights design features of the GrowSpan Series 2000 Greenhouse that have helped A.P. Whaley LLC create the ideal ventilation system for their heirloom tomato operation.
GrowSpan Series 2000 Greenhouse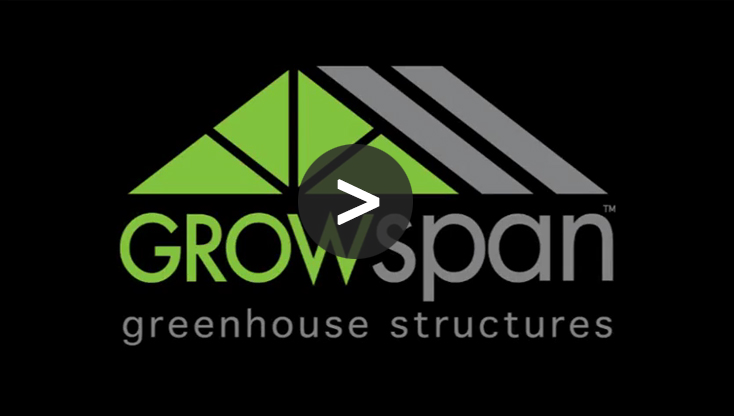 It is easy to tell that the addition of the S2000 greenhouse to their farm has clearly benefited tomato production and provided a well-protected space for breeding high-performance, disease-free heirloom tomatoes. A.P. Whaley is also able to use this structure to conduct trial gardening, which is necessary when producing seed, to ensure that they are able to let customers know if crop failure present.
Wisconsin winters are notoriously brutal, and the GrowSpan S2000 is a top of the line polycarbonate greenhouse designed to be the most durable structure for areas facing inclement weather challenges, like heavy snow and rain. In addition to the tough exterior, the peak-roof design helps ice and snow melt off of the structure lightening the weight load on the roof. Regardless of the climate, the S2000 Greenhouses are made to last for decades.
In addition to the sturdy structure provided by this design, the S2000 is a perfect structure to customize with ventilation tools of all kinds. This video shows how the customized GrowSpan ventilation tools are configured to maximize airflow and maintain heat during the winter. With exhaust fans and circulation fans placed strategically throughout the structure, heat and fresh air are both evenly distributed, improving the entire greenhouse environment and maximizing tomato production.
Series 2000 Commercial Greenhouses are covered with 8 mm polycarbonate that is impact resistant and promotes a controlled environment. This structure provides a spacious environment with extra-tall, 10' sidewalls to ensure the maximum amount of usable space with the capability to house indeterminate tomato plants.
With inevitably challenging winter weather in Wisconsin, A.P. Whaley is very satisfied with their choice of greenhouse. Check out this video to see A.P. Whaley LLC in action in their S200 GrowSpan Greenhouse, and Request a Quote today to get your project going.