Making the Most out of GrowSpan's One-Stop-Shop
June 5, 2018   
In Breckenridge, Texas, there's a family farm that grows heirloom tomatoes, cucumbers and lettuce for the wholesale and retail markets. What sets them apart from other family farms is that everything they use, from the greenhouse itself to the Dutch buckets growing the tomatoes, comes from GrowSpan.
When David Fambro of Fambro Family Farms set out on his quest for a greenhouse and growing supplies, he combed through numerous options. Attempting to piecemeal all the equipment he needed from different places took up a lot of time. Upon realizing that GrowSpan offered all the supplies he required to run the business, he decided it made the most sense to get everything from one company.
This video showcases the greenhouse, as well as the abundant hydroponic plant life inside.
GrowSpan Series 2000 Greenhouse and Hydro Setup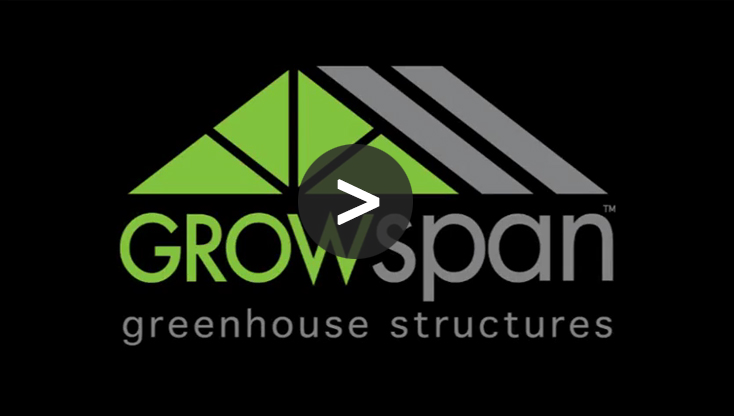 Fambro chose a 60 by 96 foot Series 2000 Commercial Greenhouse, which is gutter-connected and has full polycarbonate panels to provide the highest level of durability and insulation. Recent windstorms tested the strength of the S2000 when the area experienced sustained winds up to 30 mph and wind gusts up to 60 mph. Fambro described the greenhouse structure as phenomenal, stating that it held up to the gale force winds without a single problem. 
After procuring the S2000 Greenhouse, Fambro equipped it with GrowSpan's HydroCycle Dutch buckets and NFT Channel System. Dutch buckets (also known as bato buckets) are renowned for growing vine crops and providing the precise amount of nutrient-rich water. The spacing between Dutch buckets can be adjusted in whatever arrangement makes the most sense to the grower, making them excellent options for commercial spaces.  
GrowSpan can also outfit greenhouses with a number of other hydroponics systems, including NFT Systems, which is perhaps the most popular hydroponic growing method. The channels where crops are grown require a shallow amount of recirculating nutrient-rich solution, producing high yields with minimal water and no soil. This grow method minimizes carbon footprint, which is appealing to all kinds of growers, from large-scale operators to home hobbyists.  
GrowSpan has Hydroponic Specialists that work with customers individually to help them find the ideal growing system for their needs. The one-stop-shop aspect of working with GrowSpan is beneficial to many customers, whether they're in the retail or hobby sphere. By having all necessary supplies and knowledgeable experts in one place, growers can get their crops growing sooner and with the utmost efficiency.
Find out how GrowSpan can help you. Request a Quote today!