Light Deprivation Systems with GrowSpan
April 3, 2018   
GrowSpan's Series 500 Commercial Greenhouse creates the ideal growing environment for producing just about any crop, but when paired with S500 light deprivation systems, it becomes a cannabis production powerhouse. GrowSpan has designed and rigorously tested these engineered blackout systems to ensure cannabis growers get an automated system that not only fits their structure and operations needs perfectly, but also ensures the highest level of durability and dependability. 
 GrowSpan has been testing the system continuously. Take a look at GrowSpan's test Series 500 Commercial greenhouse and light dep system in the video below. 
GrowSpan tests their light deprivation systems to ensure quality.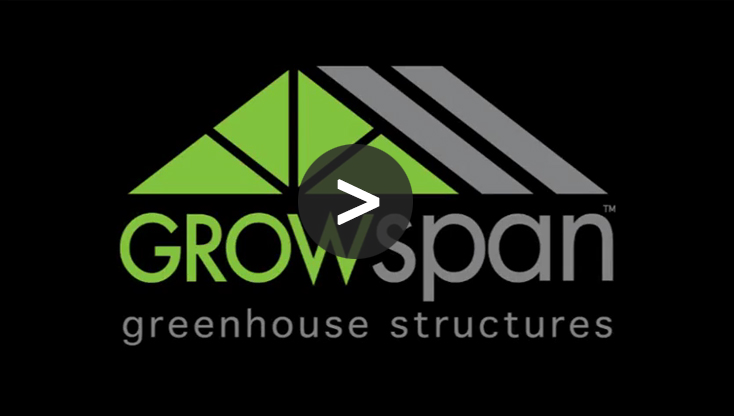 When the S500 greenhouse is outfitted with the automated light dep system, growers are able to significantly cut down on their required labor. Instead of taking the time to move blackout material and tarps, the system can create total darkness in moments, and then open up and provide plenty of light when necessary. 
With these greenhouses, each grower can design their structure to meet even the most specific growing needs. The blackout system is also designed and engineered to fit perfectly within the greenhouse and compliment the entire greenhouse system. 
When working with GrowSpan, cannabis growers have the opportunity to work with one of GrowSpan's Cannabis Specialists. These specialists have extensive industry experience and have designed many cannabis greenhouses. They can provide helpful information that helps to establish a healthy grow op and a thriving building. From cannabis growing structures to all the greenhouse equipment, GrowSpan is the cannabis grower's one-stop greenhouse shop. 
To find out more about the Series 500 Commercial Greenhouse, GrowSpan's light deprivation systems or to talk with a GrowSpan Cannabis or Greenhouse Specialist about your project, call or Request a Quote today.