Hands-On Learning Inside an Educator Greenhouse
June 22, 2018   
At Starmont High School in Arlington Iowa, students have the privilege of learning the art and science of growing inside a GrowSpan Series 2000 Educator Greenhouse. Taking horticulture outside the classroom empowers the high school students to take a variety of greenhouse classes, including seeding, transplanting and hanging basket design. In addition, students are tasked with organizing and completing a plant sale each spring.
As seen in the video below, the S2000 Greenhouse features polycarbonate panels and an open floor plan.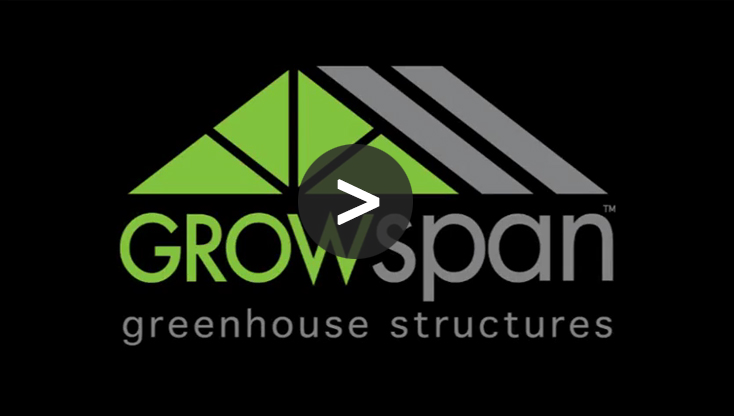 Rachael Stecklein, Agriculture Education Instructor and FFA (Future Farmers of America) advisor at the high school, said that the greenhouse has been one of the biggest assets to the FFA program. She believes it's important to take plant science out of the classroom and into an actual growing space. The Starmont FFA Chapter aims to develop students' potential for leadership and success in agriculture education. Stecklein enjoys seeing how much her students have grown and learned about horticulture over the course of each semester.
For the students of agronomy, which is the study of soil management and crop production, there are test plots available for observing how crops grow outdoors. This is a great activity for students who are interested in plant science, but aren't yet sure if they want to purse full-scale production agriculture as a career. If nothing else, Stecklein notes that by getting their hands in the soil and fostering plant growth, students can develop lasting hobbies.
One of the biggest advantages that educators have when going through GrowSpan is total customization. No matter what grade level or curriculum is being taught or what geographic region students are located in, a GrowSpan Greenhouse Specialist will ensure that every greenhouse is tailored to meet a school's precise requirements.  
To find out how a GrowSpan S2000 Greenhouse can benefit your curriculum, Request a Quote today.