GrowSpan High Tunnel Thriving Years Later
February 8, 2017   
In 2010, Randy and Laura Pierce in Montana received funding through the NRCS (Natural Resources and Conservation Services) and EQIP, their Environmental Quality Incentives Program. The NRCS recently published a video featuring the Pierces' GrowSpan high tunnel and provides a real life example of a successful high tunnel operation.
Six years later, the benefits of acquiring a high tunnel are evident.
Randy has kept us up to date on his progress, which included a series of modifications and advice he can now divulge to other farmers considering a high tunnel for their farm.
The Pierces' GrowSpan High Tunnel via Montana NRCS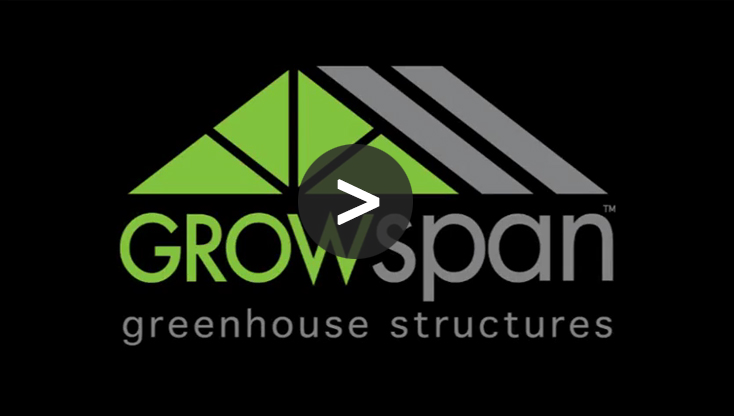 A high tunnel is an enclosed, plastic or fabric covered structure. High tunnels benefit a growing operation by protecting crops from high winds, heavy rains and providing natural sunlight to your plants. High tunnels also do not require the same electrical output like greenhouses.
Randy is satisfied with his drop down sides, which help him to control the temperature inside the high tunnel. In combination with drop down sides, Randy has purchased a shade cloth to maintain a cooler, more mild environment in the Summer sun. Comfortable temperatures of around 70 degrees help pollination, which allows for a more successful crop development and harvest.
The Pierces have implemented an irrigation timer and use drip tape irrigation lines inside their high tunnel to conserve water and control water pressure.
Randy's crops include broccoli, beets, fennel, corn, lettuce, tomatoes, peppers onions and cucumbers. All are visibly thriving in the same controlled environment under what seems like a low-impact, comfortable and convenient growing environment. We wish the Pierces continued success and growth in the years to come and look forward to seeing their progress again in the future.