GrowSpan for Flowers and Ornamentals
October 16, 2017   
Hendon's Garden Center S500 Commercial Greenhouse has made the most of their greenhouse, filling it with flowers and ornamentals to sell throughout the season. In this video, they show us just how well their operation is going now that they've added a controlled structure to their business.
Learn more about GrowSpan Commercial Greenhouses here.
GrowSpan Commercial Greenhouse at Hendon's Garden Center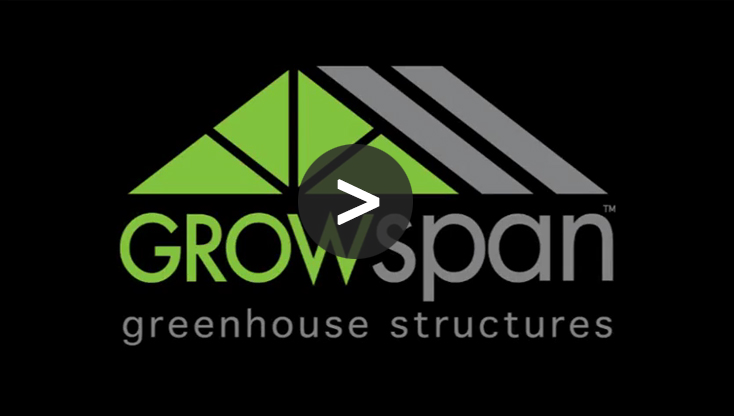 The S500 Greenhouse has afforded Hendon's Garden Center the opportunity to grow year-round and increase production in their retail nursery business. With increased production, their goal to provide an extensive selection of plants for a reasonable price is easier to achieve.  
The structure's extra-tall design provides exceptional clearance, which helps to create a healthier air flow. S500 Commercial Greenhouses are easily outfitted with the latest automated environmental control technology to adjust the temperature and air flow. Environmental accessories include heaters, circulation fans, intake shutters, exhaust fans with shutters and thermostats, and the ability to control the greenhouse and maintain a beneficial environment helps growers improve production and secure their place in the market.
S500 Commercial Greenhouses have a number of design options to help growers build the perfect greenhouse system, including roll-up and drop down sides and heavy-duty double doors. These high-quality, yet affordable building options are ideal for any professional growing operation.
In addition to customizable design, GrowSpan structures stand up to heavy snow loads during the winter, and high heat in the middle of summer. No matter what extreme weather hits Hendon's Garden Center, their plants are protected in their S500 Commercial Greenhouse.
Improve upon a grow operation by adding a Gothic Pro Greenhouse this season. Discover the ways a GrowSpan Gothic Pro Greenhouse can easily improve any growing operation by speaking to a Greenhouse Specialist or Request a Quote today.