Family-Owned Restaurant Embraces Hydroponics
September 27, 2018   
When you think of a family-oriented eatery with a focus on home cooking, you probably don't imagine a menu that includes hydroponically-grown lettuce, tomatoes and cucumbers. Junction 21 restaurant in Centralia, Iowa, however, provides the kind of farm-to-table experience that few people would expect in a place that serves up pizza, burgers and fries.
When co-owner Tim McAndrew's son became vegan, he realized their eating options were limited. There weren't many restaurants around them that offered plant-based foods and this realization helped spur the inspiration to create Junction 21. McAndrew and staff began growing their produce at GrowSpan's Iowa campus using HydroCycle NFT channels. Having year-round access to fresh produce that can be grown without additives or chemicals was a big selling point for the owners.
For a look inside Junction 21 and at the hydroponics setup, click below.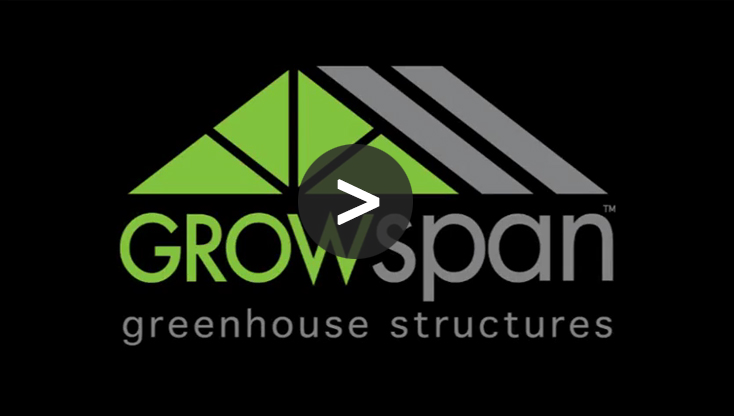 McAndrew said the farm-to-table aspect of dining meant a lot to him, but it was also important to have a fun, casual atmosphere. Junction 21 attracts a wide variety of patrons, from farmers who have just finished working the field, to professionals holding business meetings. Along with traditional American fare, Junction 21 offers salads containing seven different kinds of hydroponic lettuce, which are mixed together and served in the salad bar daily. They also use whole tomatoes on sandwiches and pizzas and incorporate fresh basil into McAndrew's homemade spaghetti sauce.
The HydroCycle Growing Systems featured in the video have served a wide array of customers, from large-scale growers like Junction 21, to hobbyists that just want to learn the basics of hydroponics from the comfort of their home. GrowSpan offers a variety of hydroponic equipment, including but not limited to Dutch buckets, NFT channels and ebb and flow systems. No matter what type of system a grower is looking for, a Hydroponic Specialist can help tailor it to a grower's unique needs.
To find out how a HydroCycle Growing System can help your operation, Request a Quote today.