Chippewa Valley Tech and GrowSpan
October 5, 2017   
Chippewa Valley Tech, in Eau Claire, Wis. has put their GrowSpan Gothic Pro Greenhouse to the test, successfully growing a variety of vegetable crops. This building allows the college to extend their season and protect crops from inclement weather.
GrowSpan at Chippewa Valley Tech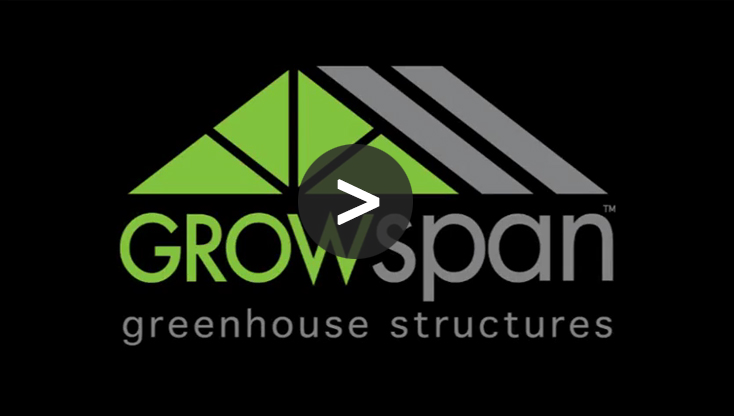 Adding a greenhouse to a growing business is known to drastically improve operations, quality of the final product and working environments. GrowSpan greenhouses are made from the best domestic materials and built to last. GrowSpan Gothic Pro Greenhouses come with the highest quality triple galvanized steel frames that are guaranteed for durability. They are covered with double layer film, with Sun Master® 6 mil. 4 year Greenhouse Film, and Sun Master® Infrared Anti-Condensate Thermal Film. This film provides excellent drip control, which helps growers avoid the buildup of moisture that can create a risky environment for pests and disease. Many greenhouses battle heat loss, but the end-walls in the Gothic Pro are clad with 8 mm twin-wall polycarbonate, ensuring improved insulation. The Gothic Pro Greenhouse comes with heavy-duty ground posts that drive directly into the ground and ensure a sturdy foundation.
Gothic Pro Greenhouses provide plenty of natural ventilation. Their roll-up sides are easy to operate and quickly create a well-ventilated environment that plants can thrive in.  
The Gothic Pro Greenhouse is easily outfitted with the latest automated environmental control technology to make adjusting the temperature, lighting, humidity and more and easy task. Environmental accessories include heaters, circulation fans, intake shutters, exhaust fans with shutters and thermostats. Luckily, GrowSpan Greenhouse Specialists have designed and assembled pre-measured systems that customers can quickly integrate into their Pro Greenhouse, but Greenhouse Specialists can also help those looking for a custom system. 
Discover the ways a GrowSpan Gothic Pro Greenhouse can quickly improve any growing operation by contacting a Greenhouse Specialist or Request a Quote today.