What can you get with the $995 CEA product credit?
January 26, 2017   
The agricultural world is expanding, with each year bringing new advancements that growers' only five years earlier could never have imagined. These days, many growers are producing their crops year-round within greenhouses and other controlled environments, with a number of those same growers producing those crops hydroponically, which can reduce water consumption by up to 90 percent. These, and many other advancements, have made it easier, faster and more cost-effective to produce crops throughout the world.
Simply providing greenhouses, controlled environment agriculture products and hydroponic systems is not the only goal at Growers Supply. The GrowSpan and HydroCycle lines assist growers in meeting their needs, but education and experience is what truly helps growers succeed. That is why Growers Supply has been hosting a series of three-day workshops since 2014, designed to educate consumers on not only the solutions available through Growers Supply, but also on the latest advancements and developments within  controlled environmental agriculture. The CEA Hands-On Workshop is an opportunity for likeminded individuals to come together for education on the latest advancements in controlled environment agriculture. Growers of all experience levels are encouraged to attend this event, with discussions ranging from introductory to advanced level topics. 
The attendance fee for the three-day workshop is $995, and this is returned in full as a product credit upon completion of the workshop. The product credit can be used towards the purchase of any controlled environment agriculture related product found in the Growers Supply catalog. While the product credit is really only limited by one's imagination, there are a number of products, systems, supplies and more that can be purchased in full using this product credit. Some of these items include: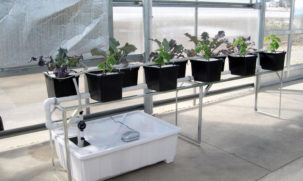 Hydroponics Systems: Enjoy higher yields, improved crop quality, year-round production and reduced water consumption of up to 90 percent when compared to traditional soil growing. 
HydroCycle 4" Pro NFT Lettuce Systems – Starting at $709.00
HydroCycle 6" Pro NFT Lettuce Systems – Starting at $709.00
HydroCycle Vertical Aeroponic Systems – Starting at $759.00
Propagation Float Stations – Starting at $545.00
HydroCycle Hobby NFT Lettuce Systems – Starting at $505.00
Micro Dutch Bucket System – Starting at $395.00
Whole Bay Dutch Bucket Systems – Starting at $739.00
Ebb & Flo Systems – Starting at $515.95
Heaters: Heaters can be a necessity for controlled growing environments all across the country as they help ensure a stable growing environment year-round.
Modine Hot Dawg Heaters – Starting at $709.00
Modine Hot Water/Steam Heaters – Starting at $425.00
HeatStar Blue Flame Heaters – Starting at $245.00
SunStar® Eclipse Compact Tube Heaters – Starting at $819.00
Quartz Infrared Spot Heaters – Starting at $289.00
SunStar® StarGloTM Infrared Heaters – Starting at $429.00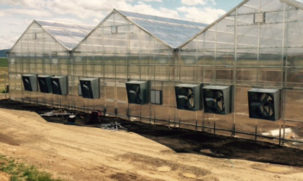 Fans: Prevent plant damage caused by heat stress with fans and shutters to help keep indoor environments cool during hot and humid weather.
ValuTek Box Fans with Shutters – Starting at $545.00
ValuTek Slant Wall Exhaust Fans – Starting at $639.00
Canarm Exhaust Fans with Aluminum Shutters – Starting at $235.00
Canarm Explosion-proof Fans – Starting at $759.00
Aluminum Shutters – Starting at $70.95
Poly Exhaust Shutters – Starting at $46.58
Blackout Shutter Kits – Starting at $499.00
ValuTek Industrial Circulating Fans – Starting at $319.00
36" ValuTek Chiller Drum Fans – Starting at $565.00
Galvanized Direct Drive Fans – Starting at $379.00
ValuTek Horizontal Airflow Fans – Starting at $141.05
FanPac Evaporative Coolers – Starting at $545.00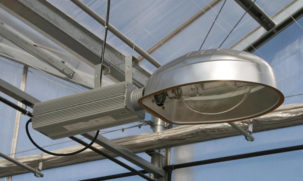 Lights: Whether it's a cloudy day or the middle of the winter solstice, keep light levels uniform and costs low with energy efficient light fixtures and bulbs.
LumiGrow® Pro LED Horticultural Light – Starting at $815.00
48" High Output Energy-Efficient High Bay Fixtures – Starting at $145.95
Greenhouse Light Fixtures with Digital Ballast & Lamp – Starting at $225.95
Hanging CFL Full Spectrum Lights – Starting at $135.95
T5 LED Lamps – Starting at $37.95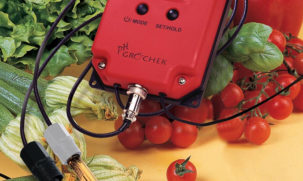 Hydroponic Testers: Keep nutrient levels stable with specifically designed testers and meters to ensure growing success.
pH/TDS/Temperature Monitor – Starting at $249.95
Hanna® Mini Controllers – Starting at $155.00
HydroMaster HM-500 Tester – Starting at $385.00
Hanna® Gro'Chek pH and Temperature Meter – Starting at $125.00
This product credit can also be used as a down payment on larger greenhouse or hydroponic system orders as well. Take $995 off your commercial greenhouse, hydroponic system, aquaponic system and more with the CEA product credit. This workshop is ideal for those considering hydroponics or expanding upon their current growing operation, as it allows growers to learn about and work with the systems prior to their purchase. This greatly reduces the amount of trouble shooting often experienced when growers move into new growing techniques, saving time and a great deal of frustration. Learn more about the CEA Hands-On Workshops here or contact Kelley by phone at 800-476-9715 x 1649 with questions or to register.