Tips to Improve Grow Room and Greenhouse Temperature Control
October 16, 2019
Managing the temperature inside of the grow room or greenhouse is essential for plants to grow to their full potential. When temperatures are outside of the desired range for a crop, critical biological processes, like photosynthesis, may slow down or even be brought to a halt. Two common causes for poor temperature control are inaccurate measurements and inefficient HVAC equipment.
Without a properly sized heating and cooling system, growers will have a much harder time regulating temperatures. Bad data from inaccurate measurements can contribute to temperature issues, making the matter worse. By correcting both problems, growers can quickly improve their temperature control. To guarantee temperatures remain at their desired levels, growers should utilize a precision smart controller, which connects to a computer and automatically reacts to changes in the growing environment.
However, determining how to approach these solutions can be challenging, so here are some tips for growers who need to improve their temperature control.
Make Sure Temperatures are Measured Accurately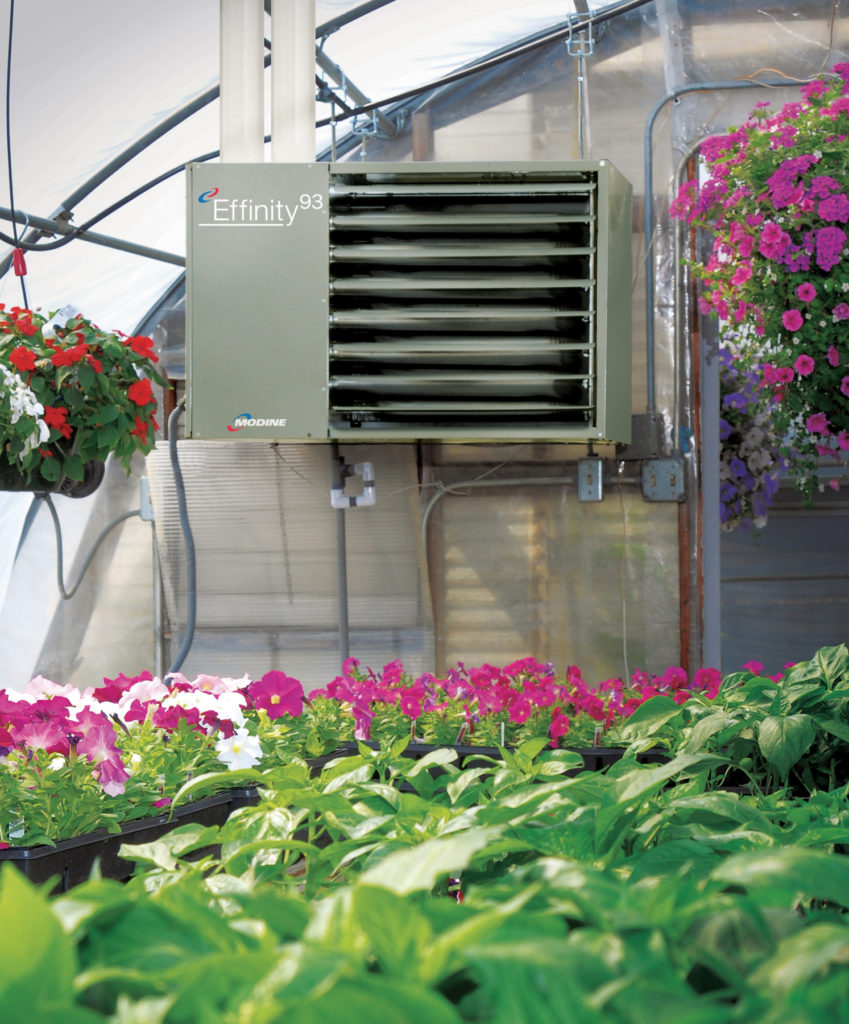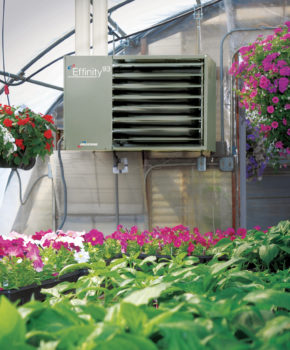 A great place for growers with temperature issues to start is by ensuring accurate temperature measurements. If the data growers use is not in line with the growing area's actual conditions, it can lead to unnecessary heating and cooling, which can drastically inflate expenses. Fortunately, there are steps that growers can take to ensure they are making the most accurate measurements possible.
To improve their temperature control, growers should utilize temperature readings from several areas within the greenhouse or grow room. This includes the temperatures of the air and the growing media, and for the meticulous grower, plant and leaf temperatures. All temperatures should be measured often, whether it's automatically or by hand, to determine the average daily temperatures.
For accurate air temperature measurements, growers should take care when positioning their thermometer or sensor. It's important to keep the sensor out of the direct sun or grow lights, as these can negatively impact the accuracy of the reading. Growers should also keep sensors far away from any heating or cooling equipment that can likewise affect measurements. For the best temperature readings, sensors and thermometers should be kept level with the top of the plant canopy.
Soil and other growing media temperatures can be measured using a thermocouple or temperature probe, and growers should measure the media between 2 and 4 inches below the surface. Plant and leaf temperatures, on the other hand, should be measured with infrared sensors. For the most accurate readings, these devices should be placed near the crop, with the sensor facing directly at the plant canopy, and not at benches, floors or other growing area surfaces.
Effective Heating and Cooling Systems Are Essential
For commercial operations, ensuring heating and cooling equipment is properly sized for the structure is a major aspect of growing year-round. Growers can begin by measuring the surface area of their structure, which is factored into the equation that determines a greenhouse's heating requirements. Learn more about calculating a structure's requirements here. Without considering the amount of heating and cooling a greenhouse or grow room requires, temperatures will be difficult to manage and can increase expenses.
In the winter, when supplemental heating is often required, the importance of a properly sized heating system becomes much more readily apparent. For large-scale grows, determining how much heating capacity is required to maintain desired temperatures throughout the winter can be difficult. By working with an industry professional, growers can design a custom heating system that guarantees they can reach ideal temperatures during the colder months. Plus, by using high-efficiency heating equipment, growers can keep costs down.
Similarly, being able to effectively cool a grow room or greenhouse on even the hottest summer days contributes to better crop development and higher yields. One of the best ways to control air temperature is through air movement. Horizontal Air Flow (HAF) fans create substantial airflow throughout the entire grow room or greenhouse, helping to more evenly distribute temperature.
When using HAF fans, positioning is important. When placed too high, fans will not create enough air movement in the plant canopy, but when placed too low, it can become difficult to manage moisture levels. Fans should also be placed between 100 and 200 feet away from the vents they pull air from, as anything outside of this range can create dead air zones and cause large temperature gradients across the growing area.
Create a Harmonious Growing Environment with Smart Controllers
With all the equipment that goes into grow room and greenhouse temperature control, effectively managing every aspect can prove an overwhelming task, especially for commercial growers. For growers who want a simpler solution to temperature control, smart controllers offer the opportunity to automatically regulate and improve the growing environment.
A greenhouse or grow room controller can connect with all environmental control equipment, including heating, cooling and ventilation systems and various sensors and thermometers. By combining equipment functions into one interface, growers can control temperatures with one, easy-to-use tool. In addition, smart controllers can connect to computers and smart phones, allowing growers to monitor temperature issues from anywhere.
If you're ready to start tackling your temperature control issues, or for more information on GrowSpan's selection of heaters, fans, sensors and other equipment, Call or Request a Quote today.