A commercial greenhouse with a fully automated light deprivation system at an unbelievable price. Request a Quote today to get your project started.
Growers across the country are stepping up their operations with the GrowSpan S750 Commercial Greenhouse. The greenhouse features a groundbreaking, simplified, cable-driven light dep system that allows growers to take advantage of automated light cycle control, easy maintenance and a great price.
The light dep system is housed in an exceptional greenhouse that is constructed from galvanized steel, and it can be engineered to meet any snow and wind loads, as well as municipal building codes. The structure is clad with inflatable film and white-black-white polycarb for the end walls.
Groundbreaking light deprivation system – Low maintenance, great price
Durable construction – Engineering available
Total darkness in moments
Optional equipment packages available – Grow year-round
32′ wide and lengths of 48′, 72′, 96′ and 120′
7′ high sidewalls, 16′-3/8″ peak and 6.3:12 roof pitch
Plyco door included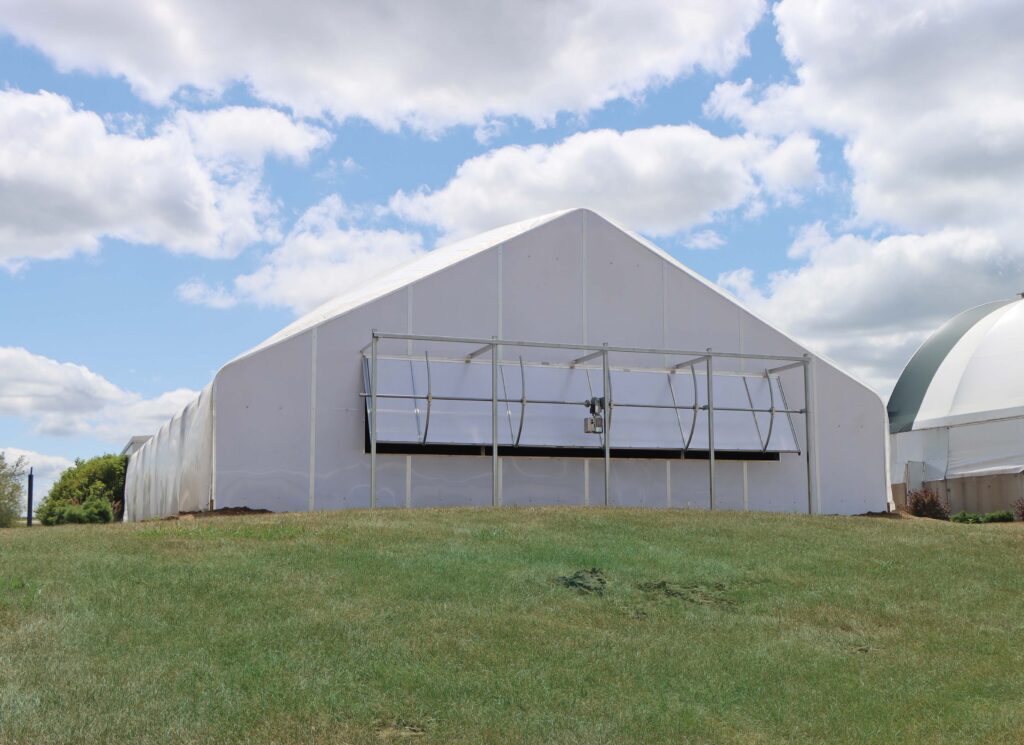 get pricing by requesting a quote below now