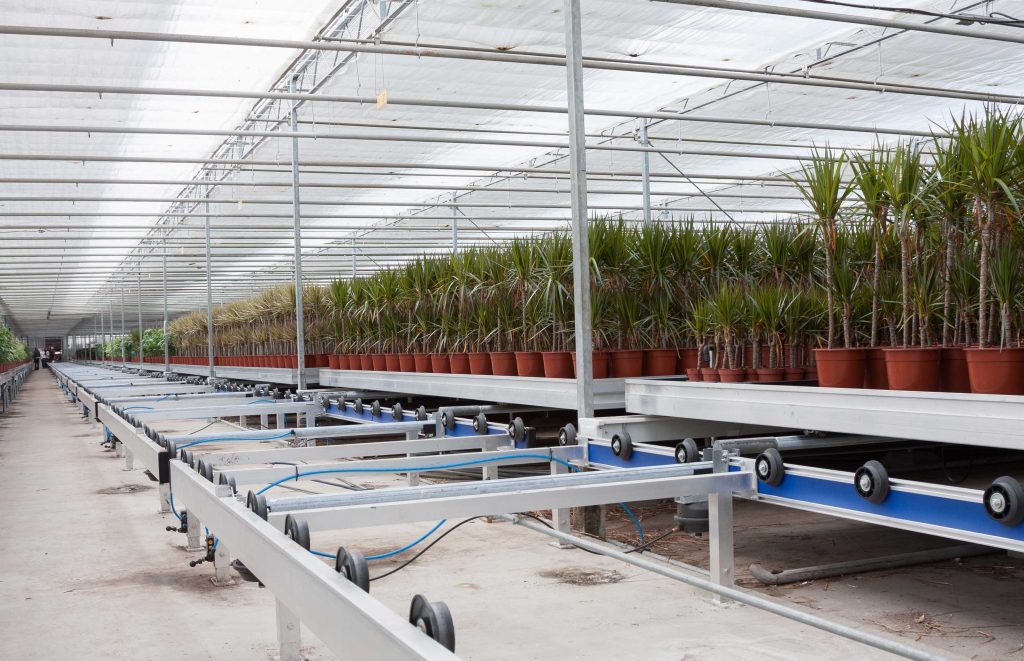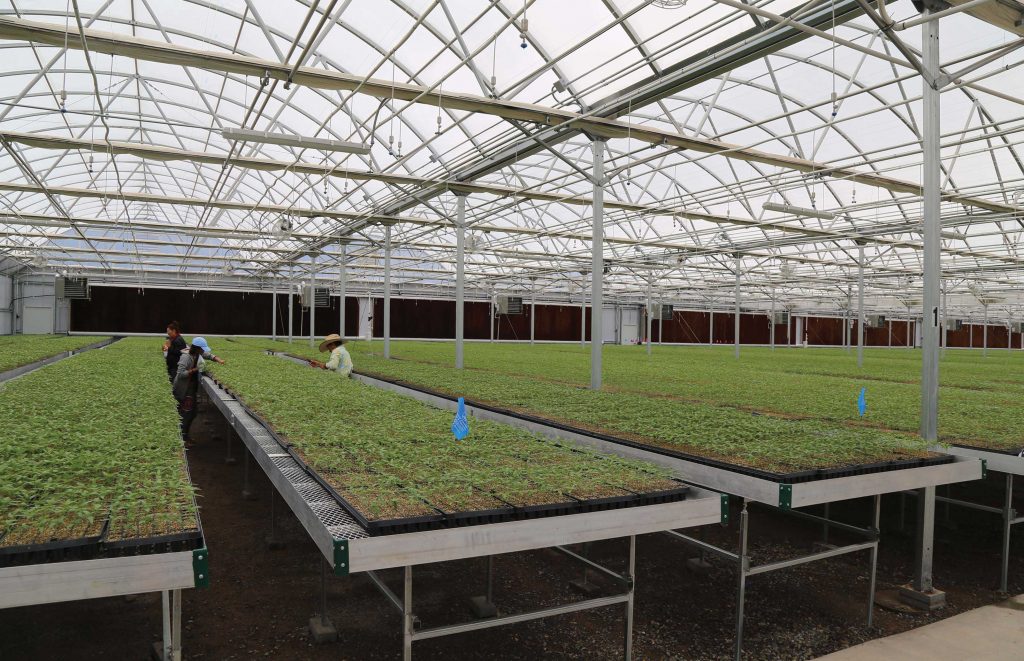 Benches play an important role in a growing environment, and GrowSpan is dedicated to supplying and custom designing benches and automated solutions that compliment any operation. When choosing GrowSpan, growers will be able to select from a wide variety of grow room and greenhouse benches. Whether they are looking for standard greenhouse benches, rolling benches, automated mobile benches or anything else, GrowSpan can provide an ideal solution for any grower.
GrowSpan's grow room and greenhouse benches can be customized to meet even the most specific requirements. Growers can pick from a selection of the finest bench options and optimize their greenhouse or grow room layout, as well as expand growing potential. Growing Specialists are available to offer invaluable advice and help determine what benches best suit specific production spaces.
THE GROWSPAN GREENHOUSE BENCH ADVANTAGE INCLUDES:
Turnkey & Custom Designs – Versatile solutions
Optimize production space – Improve Organization
Automated systems – Reduce labor and operating costs
Simplify maintenance – Easier access to crops
Improved operational efficiency – Organize for ease of movement
Reliable growing – Stable platform to display and grow crops properly
One-stop shopping experience – Products for any greenhouse need
Expert consultation – Industry experts on staff to help you
OPTIMIZE YOUR GROW WITH SUPERIOR ORGANIZATION AND AUTOMATION
All grow room and greenhouse benches from GrowSpan help improve organization by optimizing the layout of a production space. Greenhouse rolling benches allow growers to maximize growing room, providing a mobile solution that enables them to change the layout to match their growing strategy. With GrowSpan's automated mobile containers, growers can manipulate the organization of their entire layout at a moment's notice, ensuring significant improvement in grow room efficiency.
FOR MORE INFORMATION OR TO START YOUR PROJECT, REQUEST A QUOTE BELOW NOW.